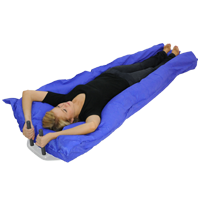 VacQfix™ Cushions
VacQfix™ cushions are custom formed for patient comfort and positioning accuracy, becoming rigid when vacuum is applied.
More Info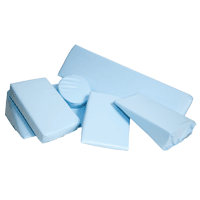 Foam Positioners
These comfortable positioners consist of foam blocks encased in Blue Staph-Chek vinyl fabric. They are designed for optimal durability and comfort.
More Info
TIMO Head & Neck Support Cushions
These durable polyurethane-foam cushions provide head and neck support.
More Info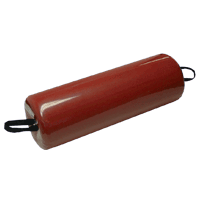 Foam Positioning Cushions
Quality foam cushions are durable for everyday use and will maintain consistent shape for accuracy and repeatability.
More Info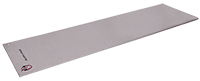 SofTouch™ Couch Top Pad
SofTouch Couch Top Pads are supportive and comfortable for patients during a variety of radiotherapy procedures.
More Info

SofTouch™ Knee Wedge & Foot Block
The SofTouch Knee Wedge & Foot Block are designed to provide precise, repeatable positioning are are contoured to relieve pressure point stress and improve patient comfort. They are lightweight and easy to clean.
More Info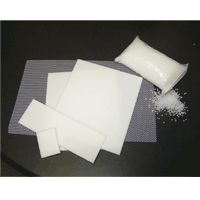 Aquaplast RT Custom Bolus™
Ideal for hard-to-bolus areas such as: chest wall, nose, parotid, groin, ears and any irregularly surfaced anatomical feature.
More Info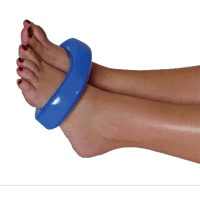 Grip Rings
Grip Rings are an effective way to offer an added level of patient comfort. They help to put patients at ease during setup and treatment.
More Info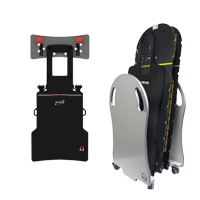 Storage Accessories
This lightweight Wall Mount is the ideal way to store your QUANTUM CT Overlay, AccuFix™ Cantilever Board™, QUEST™ Breastboard and Access™ Supine Breast Device.
More Info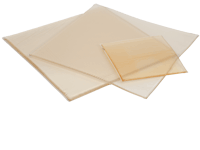 Bolx I™ & Bolx II™
Bolx I and Bolx II are flexible, tissue-equivalent build-up materials, designed to increase the surface dose. Both the Bolx I and Bolx II sheet are made of a cured transparent gel (with or without polyethylene skin), and offer excellent conformity to body contours.
Bolx I is encased in a layer of polyethylene skin. Bolx II is skinless and is intended for single patient use.
Bolx I Bolus Material (with polyurethane skin)
KA31052   Bolx I Sheet 30x30x.5cm
KA31102   Bolx I Sheet 30x30x1cm
KA31152   Bolx I Sheet 30x30x1.5cm
KA31202   Bolx I Sheet 30x30x2cm
KA31302   Bolx I Sheet 30x30x3cm
KA31033030   Bolx I Sheet 30x30x.3cm
KA31034040   Bolx I Sheet 40x40x.3cm
Bolx II Bolus Material (without skin)
 KA32052   Bolx II Sheet 30x30x.5cm
 KA32102   Bolx II Sheet 30x30x1cm
 KA32152   Bolx II Sheet 30x30x1.5cm
 KA32202   Bolx II Sheet 30x30x2cm
 KA32302   Bolx II Sheet 30x30x3cm